Beta Hutor
is a
burdenate hunter
with over 367 million
pix
. It
hunted
2
burdenates
for over 1.07 million
lumia
. It is the first
mythical
burdenate hunter.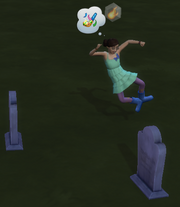 In lumicon experiments
Edit
It was originally chosen as a proto-lumicon with the amplifiers "ZFF" and "3-a". However, when Delta Burdo was introduced in Plasma Ovto, it was redirected with the burdenate and then used as a burdenate hunter.
In the assessment phase, due to its high parity and being in a style outfit made its pix reach over 367 million, and being the 3rd largest lumicon after a-artifact and rosemow bush.
She attached 2 ports to the Discord Tetramount and fought and survived the Karthus disaster, while also calling the Spring spirits to guard the Pole of Leadership
It is currently the 3rd largest lumicon including artifacts. The ones higher than Beta Hutor are the a-artifact and the rosemow bush

Gold dust star ranks 4th
Flower queen ranks 5th

It is the largest burdenate hunter as of May 2017
The reason for its high pix is mainy due to its high parity and being in a style outfit. Having 3 abilities and being a ZFF
See also
Edit
Community content is available under
CC-BY-SA
unless otherwise noted.